Yargho Well Project – Completed!
UPDATE:  The well is in!  Thanks to the Rotary Foundation and all of the generous donations for our supporters, the well was successfully installed.  The photos below show the construction and opening ceremony organized by our partners AAM, which took place on May 22, 2017.
---
The primary focus of our project (Phase I) is to find two to three potential locations for future borehole drilling (Phase II) and installation of a drinking water well.  The clean well water will improve sanitation and reduce disease.
The location of the new groundwater well will be determined by a hydrologists using scientific methods. To locate groundwater accurately and to determine the depth, quantity, and quality of the water, several techniques will be used, and a target area will be thoroughly tested and studied to identify hydrologic and geologic features important to installation of future borehole. The landscape may offer clues to the hydrologist about the occurrence of shallow groundwater
Access to Safe, Reliable Drinking Water
Yargho has a population of approximately 2000 people, and only 3 drinking water wells. With people coming in from surrounding villages to use their wells, there is a constant demand for more water.
Sanitation and Hygiene
Restricted water access leads to poor sanitation and hygiene practices.
Access to Irrigation Water
Water collected by women and children at the wells in Yargho feed not only their families, but also is used to grow vegetables and support livestock. Therefore, they must make many trips a day to the wells.
Increased Access to Drinking Water
The Yargho Well Project will improve the community's access to water by adding an additional water source for Yargho and surrounding communities to utilize.  Currently, Yargho only has 3 functioning wells, and one of those is a foot pump that does not work properly.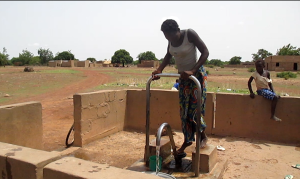 Improve Sanitation and Hygiene
The Yargho Well Project will bring more clean, potable water into the community.  Increased access to water along with education programs will help give options to the community to have adequate supply for hand washing, etc/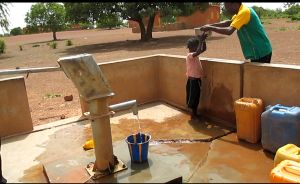 Increased Access to Irrigation Water
The additional well will mean that some members of the community will have a shorter distance to walk for water and the wait time at the wellhead will be minimized.  This makes it easier for the community to quickly gather enough water for all of their household needs and free up more time for work, family needs or education.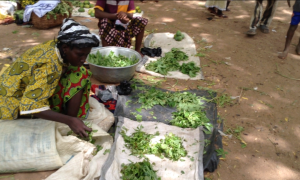 Koom International needs your help to make this project a reality. Koom is 100% volunteer driven, and you can be assured that 100% of your donation will go directly toward the implementation costs of the project.  Any little bit helps!  Please also support Koom by using our Amazon Smile account!
Donate Now
—
Introduction to Yargho
Yargho is located approximately 100 kilometers from Ouagadougou, the capital of Burkina Faso (West Africa). It is home to approximately 2000 inhabitants whose main economic and subsistence activity is agriculture. The farmers in  Yargho continue to use, like their forefathers, traditional cultivation techniques for their crops. The main products cultivated in this area are: corn, pea, black eye pea, sorghum, millet. Due to natural and man-made environmental factors (a four-month rainy season, the progression of desertification) drought and irregular rain patterns have jeopardized the outcome of agricultural activities in Yargho. The food grown is not enough to meet the needs of families. The wide spread nature within the country of what is happening to this particular community is such that  the World Bank, and the UN Food and Agriculture Organization place Burkina Faso as one of the first countries needing immediate food assistance to overcome the effects successive drought, especially as experienced over the past three years.
The drought situation caused massive emigration from the country as the population searched for better livelihood, especially since their livestock (cows, sheep, pigs, donkeys) died because of the lack of sufficient water to their needs. Furthermore, the annual yield of crop production decreased significantly therefore ruining the economy of local farmers, and in Burkina Faso in general. The lack of water is a severe limiting factor that hinders many activities in Burkina Faso. This negative impact can be seen in the health, education, agriculture, and social life of most rural communities who are heavily dependent on a good rainy season for their survival therefore accentuating poverty in this area. However many organizations; local and international are working to enact change in the life of these people but they fail to tackle the main issue occasioning poverty in this area; the lack of water source.