Kissou Reservoir Project
Please consider supporting this project!  We need your help!
Prospective Site
The goals of the project are to equip Kissou with reservoir for surface water and rainfall catchment, increase food security, alleviate groundwater pressures during dry seasons and drought years, decrease labor for women, and to monitor the success of the project over time.  If these goals are achieved, Kissou will have year-round water supply, a boost in crop production, an additional protein source in the form of fish, and make water collection for irrigation easier for women.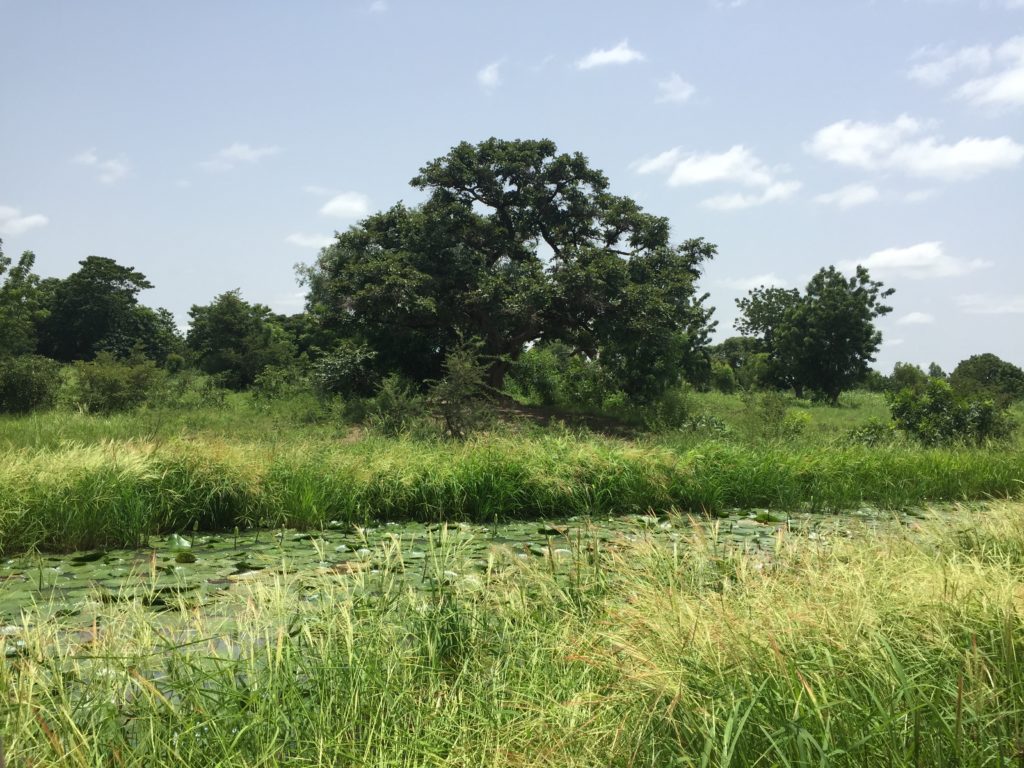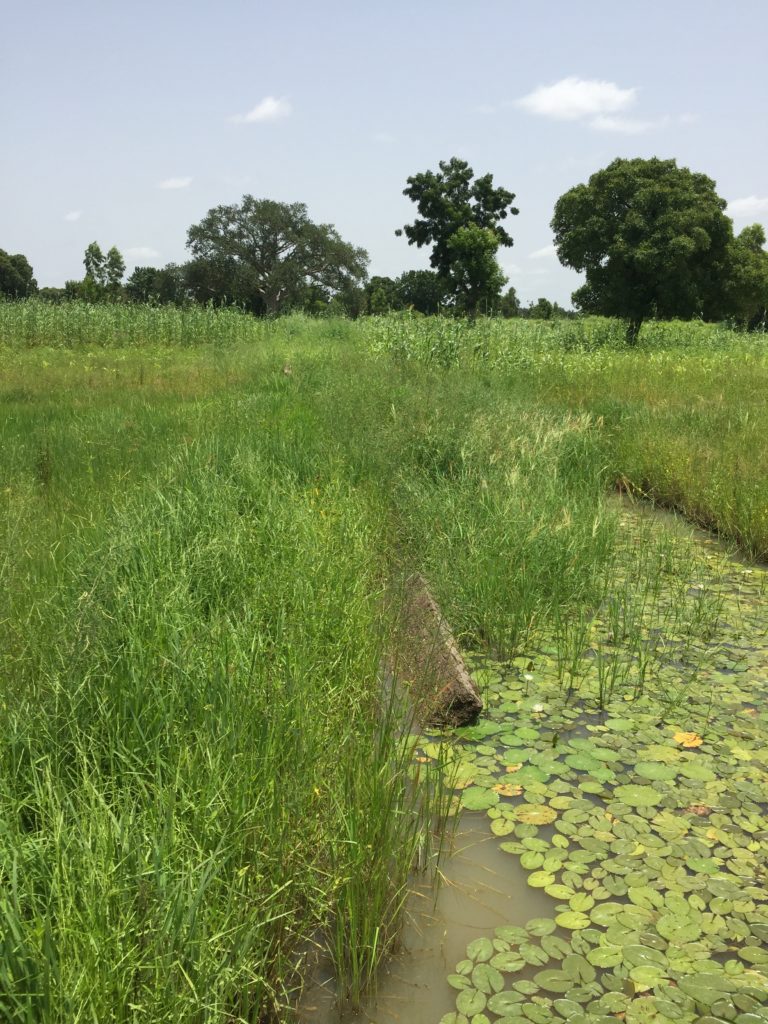 Year-round Access to Surface Water
This location has had two previous known reservoirs.  This first was constructed in 1956 and collapsed in 1975.  The dam is remembered as successful during the time that it remained intact, supplying sufficient amounts of water for the community.  Water was available year-round and the reservoir brought fish and other life to the village.  The second was built with just the small concrete wall pictured here, and immediately collapsed.
This project would like to emulate the benefits realized by the first reservoir but be designed and built to last.  Our team of local partners have contracted with regional experts to design a robust reservoir complete with an operation and maintenance plan and flood prevention mechanisms.  The village water committee will be trained to handle upkeep over the long term.